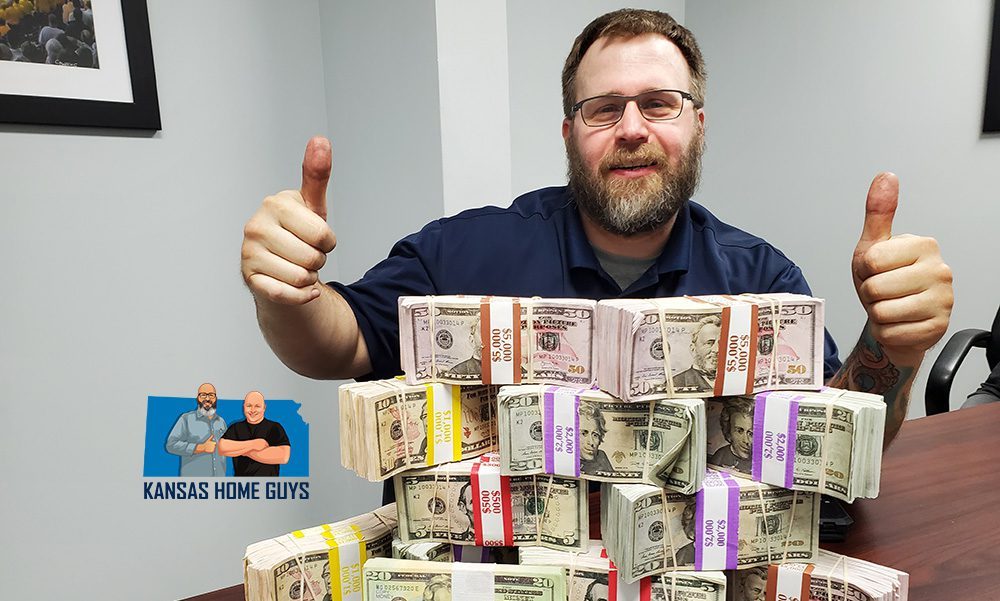 If you have plans of selling a house yourself, that's a good move. A practical one.  It will not be as easy as you think like when you ask a real estate agent to help you out. But it is doable, people have been doing it all the time.  If you have a house to sell, you could do it, too.  In this digital age – with social media and online platforms, one need not engage the services of a real estate agent to sell a house. You can sell a house yourself and without a realtor. Selling a house would mean different options.  You just have to consider the benefits and drawbacks of each one to assess which strategy will best suit your current situation. The goal is to sell the house promptly at your desired price.
How to sell a house by owner without a realtor
You must have heard of "For Sale by Owner" or FSBO?  With this option, the homeowner handles all aspects of the sale.  Because you are selling your house yourself, you need not pay a real estate agent's commission. In a standard FSBO transaction, the seller usually has an asking price. This price can be final or negotiable, depending on the agreement. The most tangible benefit of selling your home yourself is what motivates homeowners in doing it – the cash.
Some homeowners will try FSBO but will perhaps hire an agent if they fail.  It might not work well for some, but many have done successful FSBO transactions, so it's certainly worth the risk.
For you to have a grasp of what FSBO is, let's discuss its pros and cons.
Pros to sell FSBO
Fewer Costs – If you forego a real estate agent, it can save you a lot of cash for the commission fees. Other than that, you will still have to take care of costs such as listings, marketing, paperwork, and selling.
More Control – When you decide on selling through FSBO, you are in control. The buck stops right at you. You will have to determine the final price, what home improvements are needed, and to whom to show and eventually sell it. You're solely responsible for managing the transaction end-to-end.
100% Dedication – As the only one responsible for selling your home, you are 100% dedicated to getting it sold in no time at all. The real estate agents will be managing simultaneous clients, especially during peak season. As an FSBO seller, you are free to get in the way of the agent's schedules, plus your home gets the full attention from you.
First-Hand Knowledge‍ –You have first-hand knowledge in your home and neighborhood more than anyone else. A big advantage to prospective buyers who may be curious to know what it's like to be in your house and community.
Cons to sell by for sale by owner
No knowledge or expertise – Some legal terms and real estate jargon can be overwhelming, especially if it's your first time to sell. Are you confident with all the documents you will be signing off?  Most agents know pricing strategy, market analysis, legal policies, and more. They also have experience in negotiating with other people like inspectors and lenders (aside from buyers and buyers' agents).  You may have to study on your own or ask for guidance from an expert.
Time-consuming- FSBO may seem like a fine DIY project where you know the basics – home, community, and what essentials to get for the home. Easy peasy, isn't it? But do you know how much time you will give to check the price, do a showing (which means you need to fix all the repairs and stage the home), advertising, and negotiations?
So there, now that you know the benefits and pitfalls of FSBO, are you ready to plunge into it?
The traditional process for selling a house like engaging a realtor can be stressful not only to you but to the agent as well, even though he's being paid for it. We're talking here about the repairs, the cleanups, the showing, the tedious paperwork, the offers, and negotiations that fall through. Add to this is the period of waiting and uncertainty.
Now, professional home buyers can make life easier for someone selling as-is. Do you prefer to sell your homes 'as-is' and 'where-is'?  This may be a more attractive option for you. If you do not want to go through home repairs before closing a sale, look into your local real estate investor.  Even if your house may have no issues at all or just a few minor ones.  If you do not have the time to get to contractors doing all your repairs or improvements, that's fine.
Whatever your reasons, the right real estate investor (a.k.a. professional home buyer) can make your selling process easy and almost instantaneous. No inspection is needed. You'll get a cash offer instantly based on the fair market value of the property and need not worry about taxes, commissions, marketing fees, appraisal rates, and closing costs. A simple visit from your local friendly home buyers can lead to a quick closed deal.
If you're in the Wichita area sell your house on your own, Kansas Home Guys should be on the top of you list to call. If you don't have much time to spend on selling your house yourself – we can check your house, price it and you get the cash offer when you're ready to sell.
That quick! That easy! Stress-free!
PLUS:  We are not choosy to any type of house so we are buying it regardless of how it looks like. We do not care how many rooms you have, with just a single or many bathrooms, a finished or unfinished basement, an unkempt patio, terrace or backyard, and anything else. We've already made the decision – we want to buy your house. That is our business, and it's why we are your best option when selling FSBO. If you are ready to sell right now, be sure to fill out our form or call us anytime at 316-854-1050!