Sell Your House for Cash When Downsizing to Kansas Home Guys
Why Downsizing Your House May Be the Right Choice for You
At Kansas Home Guys, we understand that downsizing can be a challenging life change. If you are considering downsizing your house and are looking for the best option to sell, we can help. Here are some reasons why homeowners choose to downsize:
Empty nest: The kids have moved out and the house feels too big for just one or two people.
Retirement: As you enter retirement, downsizing can help reduce expenses and free up cash for other things.
Simplification: Downsizing can help simplify your life, reduce clutter and help you focus on the things that matter most.
How to Sell Your House for Cash and Downsize Quickly
If you need to downsize your house, you may be wondering how to sell your house quickly, efficiently and for a fair price. Kansas Home Guys buys houses in any condition, big or small, and we offer a straight-up cash offer for your house. We skip the traditional selling process and buy as-is, with no inspections, appraisals or repairs needed. This can help you take more control of your home sale, avoid additional costs and make the move when you're ready.
Here are some things to consider if you are downsizing your house:
Determine what size home you need: Take an inventory of your belongings and determine what size home you'll need to accommodate your lifestyle.
Evaluate your finances: Downsizing can help free up cash, but it's important to evaluate your finances and determine how much you can afford to spend on a new home.
Find a new home: Once you've determined your budget and what size home you need, it's time to start looking for a new home.
Sell Your House in 3 Easy Steps with Kansas Home Guys
At Kansas Home Guys, we can help you sell your house quickly and efficiently. Here's how to get started:
Fill out our online form or give us a call to get in touch with one of our team members. We just need some basic information about your house.
We'll schedule a visit to your home to evaluate it and make a cash offer.
If you accept our offer, we'll close the deal quickly when you need us to and you'll get paid in cash.
If you're ready to downsize your house and sell it quickly, contact Kansas Home Guys today. We can help you take control of your home sale and move forward with your life.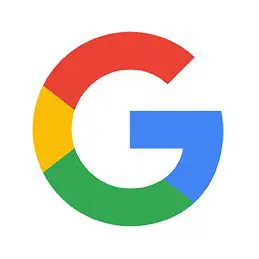 Debbie B
These guys are awesome! Selling your home to investor can be scary, but Kansas Home Guys made the experience so easy. When Don was out of town, he found someone to show us properties and be there for our home inspection. He was honest with us and very personable throughout the entire process. I would highly recommend them to anyone looking to sell. We love our new home and could not have gotten here without these guys!
Are you trying to sell a house that is behind on mortgage payments?