We Buy Houses that Need Repairs
A house that needs repair can be sold as-is for cash to a buyer. That buyer is Kansas Home Guys.
Do you have a house that you would like to sell but needs repairs, renovation, or remodeling? You could sell it the traditional way on the MLS. But keep in mind that the MLS is full of buyers that won't want to deal with defects or major issues with a home. Chances are, buyers will expect you to spend money fixing issues with the house, offering up contingencies, or even their banks will require certain issues fixed before issuing the buyer a loan for the home.
The challenge of selling a house that needs repairs and has inspection issues
Repairing issues can mean many different things and truly be a hassle financially and timewise to fix. Do any of these costly and timely issues fit your situation: 
Cosmetic repairs

Foundation issues

Leaking roof

Outdated

Pet damage

Destroyed by previous tenants

Overall old home

Molds, asbestos, and other health hazards
Buyers may have certain repair requirements before signing the agreement and getting bank approval. You have to take time out of your day to repair everything or hire a costly contractor before you can sell it.
And even once you find a buyer, other issues could come up from the inspection required by the bank resulting in contingencies that must be handled before they can buy the property. This can be extremely difficult to fulfill if you are limited in finances and time.
We Pay Cash for Houses that Need Repairs As-Is in Wichita, Kansas
Ready for the good news?
It does not matter the number of repairs needed for your house, Kansas Home Guys will take the burden off you if you want to sell a house that need repairs in Wichita, Kansas. As a professional real estate investment company with a great track record in paying more in cash for houses as-is, we save you the headache of going through the time-wasting and costly repairs to qualify for the tedious traditional selling process. 
We don't rely on any bank's approval to buy a house that needs repairs. If you want to sell a house with inspection issues, we pay cash fast to take the house as-is condition, saving you from the fixer-upper.
We have helped many people in Wichita, Kansas, who have been in this situation of needing to sell their houses fast in cash as-is. We can help you too to escape the hustle, time, and cost of doing repairs before your house qualifies for the traditional sales criteria.
We Give FAIR and FAST Cash Offers
To sell a house with inspection issues or needs repairs, we at Kansas Home Guys have set up an easy-to-follow step-by-step process:
Submit your information to us (basic info about the property) for review
Our team will review the information and give you a quick and fair offer to purchase for cash
We will work fast to close the sale and get you paid in days
Ready to sell your house that needs too many repairs fast in Wichita, KS? Kansas Home Guys are here to buy the house as-is for cash, fast, and on your timeline!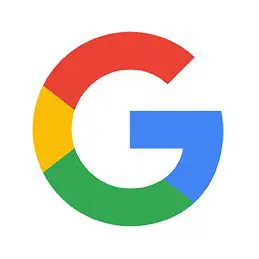 Annette G
I had to sell my house as the repairs were more than I could deal with. I was approached by out of state investors who I found out later would contract my property out to a third party...maybe it would sell...maybe not. Either way I wasn't comfortable dealing with them. Then my son found Kansas Home Guys. They came right out and made us an offer. We accepted. They walked us through the process and kept us in the loop as it progressed. I closed on Monday. What a relief. It was wonderful to deal with an honest local company. It was a win win for both of us. I highly recommend this company.
Are you trying to sell a house with too many repairs?