Wichita Foreclosure Home Sales
Facing Foreclosure – What Now?
Being foreclosed on is an unpleasant experience, but help is available.
There are many reasons for a foreclosure home, and it happens much more frequently than you may think. Facing divorce, job loss, illness or excessive debt can all lead to the bank starting the foreclosure process on your home.
A foreclosure happens when a borrower fails to make the required payments for a certain period of time. If a borrower is behind on mortgage payments, eventually a lender will have no choice but to foreclose on the property. If you are facing imminent foreclosure, working with us can save you a lot of money and hassle.
Save Your Credit
Going through foreclosure will result in a negative entry on your credit report that will stick with you for up to seven years. Quickly selling your home can prevent that from happening. We can quickly close on your home with an all-cash offer that will stop the bank's foreclosure process in its tracks.
Not only is it much quicker and easier than going through the foreclosure process with your bank, but you will also have a much softer landing as you try to get back on your feet. Getting another loan, and even renting an apartment can sometimes be difficult with bad credit. When you work with us, all of those problems are eliminated before they even happen.
Save Your Equity
You likely have at least some equity in your home, and with the foreclosure process comes many fees and legal expenses. Avoiding those fees will save you money. When you work with us, you get a fair market value for your home, you do not accrue any of those expensive legal fees, and any remaining equity after the bank is paid off is yours to keep.
We can quickly assess the fair market value of your home, make you an all-cash, clean, no contingency offer with a quick closing and you can be free and clear from the bank in no time, and even have some money left over.
Give You as Much Control as Possible
Working with us will give you much more control over your situation than having a bank foreclose on the home. If the bank has their way, a sheriff may show up at your home with court documents and have you evicted immediately.
We have worked with numerous people just like you over the years. We know foreclosure can happen to good people, and we will work with you to come up with a solution that works for everyone. In the past, we have been able to work out solutions with other buyers to give them time to find a new place to live after the closing date. You will not be immediately evicted.
Next Steps
If you are getting foreclosure letters from your bank, give us a call at 316-665-6061. We have been working with people going through the foreclosure process for years and we have solutions to help.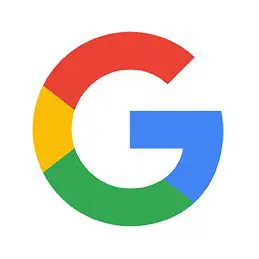 Gary F
In the process of a nasty divorce and there was no way I was going to be able to sell the house, as it was. With no extra money or time to fix it up, I was looking at the only option I could see, which was foreclosure. I Called Kansas Home Guys after seeing an add and Don came out. He offered to purchase the house for what I owed on it. Everyone was great to work with and they made the whole process painless. I can't say enough to show how much I appreciated all their efforts and help.
Facing foreclosure and need to sell your house?